Australian Distributor for Nupi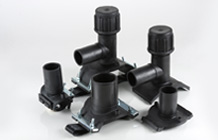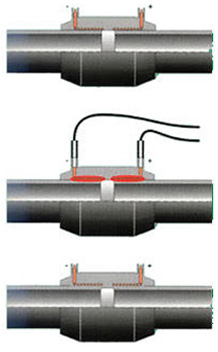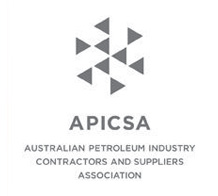 EloFIT

Product Information
POLYETHYLENE FITTINGS FOR WATER AND GAS UNDER PRESSURE
EloFIT is a High Density Polyethylene – HDPE – PE100 system of electro-fusion fittings, butt-fusion fittings and special components for the conveyance of water and gas under pressure. Its superior strength, chemical resistance, design flexibility, light weight and non-corrosive properties have contributed to its continual appeal across all industries.
EloFIT is manufactured in compliance with UNI standards and is certified by an extensive list of certification bodies on a global scale. The EloFIT products have WSAA and WaterMark approval to AS/NZS 4129:2008. NUPIGECO employs several quality systems and is IQNET/CISQ certified according to ISO 9001 and ISO 14001.
Continual investment in research and development programmes for both product and production systems guarantees the highest quality product and customer service.
EloFIT fittings are manufactured by injection moulding of High Density Polyethylene through completely automated production systems to achieve the highest standards in regards to:
Corrosion resistance
Resistance to stray currents
Impact resistance
Resistance to chemical agents
Abrasion resistance
Resistance to micro-organisms
Reliability for more than 50 years
Non-toxicity
Providing the following advantages:
Designed and manufactured to meet AS/NZS Standards
Labour savings during installation
Low ongoing maintenance
Simple and quick to install
Leak free joints
EloFIT is suitable for a wide range of applications in the Industrial, Mining, Plumbing and Utilities industries. This includes the conveyance and distribution of product for water supply, potable water, water treatment plants, fuel, inert gases, plumbing, centralised irrigation, sewage systems, heating, gas, fire protection systems, mining, chemical, petrochemical, pipe relining and more.
EloFIT is available in a full range of pressure ratings from PN6.3 to PN25 (SDR26 to SDR7.4) and a size range from 20mm to 1000mm.
The EloFIT system is assembled through either the electro-fusion or butt-fusion process and the main feature of EloFIT fittings is the high quality and reliability of the welding. When it cools down, the connection is strong, safe and reliable.