Australian Distributor for Nupi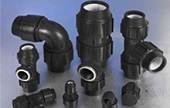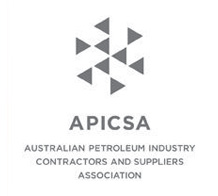 EloPRESS

Product Information
EloPRESS is a complete range of compression fittings that are used for the conveyance of water including drinking (potable) water and alimentary fluids, and is suitable for use with high (HDPE), medium (MDPE) and low (LDPE) polyethylene pipe.
EloPRESS is manufactured in compliance with UNI standards and is certified by an extensive list of certification bodies on a global scale. The EloPRESS products have WaterMark approval to AS/NZS 4129:2008. Nupigeco employs several quality systems and is IQNET/CISQ certified according to ISO 9001 and ISO 14001.
EloPRESS compression fittings are mechanical joints from 16mm up to 110mm diameter and are manufactured from black copolymer polypropylene PP-B (Type 2) with a 75 shore NBR (nitrile-butadiene rubber) gasket seal and utilise a white polyacetal split ring with a AISI 430 stainless steel reinforcing ring.
EloPRESS fittings can operate up to a maximum temperature of 80°C and are available in sizes from 16mm up to 110mm and rated up to 16 bars @ 20°C dependent upon size.
Typical Applications
The most common applications for EloPRESS fittings installations, are as follows:
Distribution of drinking water
Conveyance of alimentary fluids
Fire prevention networks
Pressurised systems
Irrigation networks